I S A P GERHARD SCHULZE AUTOMATION ENGINEERING
CONSULTING · PLANNING · DEVELOPMENT · PROJECT MANAGEMENT
Sustainable technical solutions for human and nature by current state-of-the-art technology,
operation cost-cutting, maintenance- and eco-friendly by highly recyclable modular design.
Partner for research and industry since 1989 and up to now with users, direct customers
or distribution & support partners in the following countries of the European Union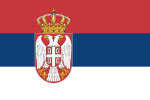 Visitors with responsible head quarter or branch located outside of the
European Economic Area please use our website isap.com:

isap.eu (DE) |

isap.eu (EN)


Home | Contact | Project inquiry | Legal Notice, Terms of Services, Privacy Statement | Support



| | |
| --- | --- |
| | European Research and Development Cooperations |
In the area of environmental and marine research we offer the cooperation in national and international research and development programs as a technical partner or supplier.

Based on our activities in projects of the German "Kontaktstelle für Meeresforschungstechnik" named us to DG XII at the European Commission in Bruxelles as a cooperation partner for common EU-projects.

External link

EUREKA Environmental Projects

Look out, a rogue wave from starboard ...




... hold on for dear life!
Fig.: Gerhard Schulze during an offshore device testing on a
BSH research vessel at Skagerrak at 9 Beaufort
All content is subject to change without prior notice or subsequent information. Errors and omissions excepted/excluded, any liability excluded.
© 1996 - 2020 I S A P GERHARD SCHULZE AUTOMATION ENGINEERING All Rights Reserved.
I S A P is a registered trademark of Dipl.-Ing. (DE) Gerhard Schulze.
First registration 10/10/96 by German Patent and Trade Mark Office.
Last update: 17 September 2020