I S A P GERHARD SCHULZE AUTOMATION ENGINEERING
CONSULTING · PLANNING · DEVELOPMENT · PROJECT MANAGEMENT
Sustainable technical solutions for human and nature by current state-of-the-art technology,
operation cost-cutting, maintenance- and eco-friendly by highly recyclable modular design.
Partner for research and industry since 1989 and up to now with users, direct customers or
distribution & support partners in the following countries of the European Economic Area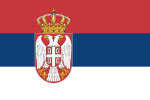 Visitors with responsible head quarter or branch located outside of the
European Economic Area please use our website isap.com:

isap.com | isap.eu (DE) |

isap.eu (EN)




Home | Contact | Project inquiry | Legal Notice, Terms of Services, Privacy Statement | Support



Measurement and Control Technology
In the area of Measurement and Control Technology we assist you with sophisticated application-oriented solutions with sustainable state-of-the-art automation technology.

Due to the ISAP® 'modular design' and 'four screws - five minutes principles we ensure you a very maintenance-friendly plant with high availability and low running costs.

Our photo-illustrated documentations with precise workflows allow also employees with very basic technical skills to check the plant and allow you to focus on your real work.

With an ISAP® Remote Control Module you can verify and change the status of your plant at any time from any site via Internet or cell or smartphone with State-of-the-art IT Security.

Participate from our

Consulting on system planning and component selection.


Planning and Project management of new plants (R&D and industry) as well as with expansion and modernization.


Inspection of controller systems and optimization of control loops and processes.


Hardware implementation (PC, stored-program controller, digital action controller).


Software implementation.

Sensors



Final control elements



Signal transformation



Data displays



Data logging



Process control systems


Tip

Benefit from our experience of more than 25 years and let us have a look at your planning. We reveal weak spots at a first glance and so you will avoid expensive conversions and ensure the punctual start-up and a successful function.

Please do not hesitate to contact us at any time: Project inquiry
Project Management / Development of application-oriented Plants and Devices
Electronic Data Processing / Information Technology
All content is subject to change without prior notice or subsequent information. Errors and omissions excepted/excluded, any liability excluded.
© 1996 - 2020 I S A P GERHARD SCHULZE AUTOMATION ENGINEERING All Rights Reserved.
I S A P is a registered trademark of Dipl.-Ing. (DE) Gerhard Schulze.
First registration 10/10/96 by German Patent and Trade Mark Office.
Last update: 17 September 2020