I S A P GERHARD SCHULZE AUTOMATION ENGINEERING
CONSULTING · PLANNING · DEVELOPMENT · PROJECT MANAGEMENT
Sustainable technical solutions for human and nature by current state-of-the-art technology,
operation cost-cutting, maintenance- and eco-friendly by highly recyclable modular design.
Partner for research and industry since 1989 and up to now with users, direct customers or
distribution & support partners in the following countries of the European Economic Area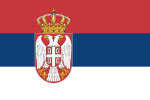 Visitors with responsible head quarter or branch located outside of the
European Economic Area please use our website isap.com:

isap.com | isap.eu (DE) |

isap.eu (EN)




Home | Contact | Project inquiry | Legal Notice, Terms of Services, Privacy Statement | Support



Application-oriented Plants and Devices




Consulting and Planning

To ensure an optimized technical and economic result on more complex plants or devices, we support the User with consulting and co-planning - also in matters of details / special subjects e.g. in Measurement and Control Technology.

If we are commissioned with partial or with the total planning, we prefer the following steps:


1. Listening to customers ideas and targets, verification of existing Preliminary Planning documents and clarification of all details until the project is understood completely.


2. Preliminary Planning, finished by the creation of the Product Requirements Document (PRD) - defines the 'what and why' including the technical targets, the time-, staff- and cost-frames and describes the feasible requirements in consideration of all general conditions.


3. Preliminary Planning agreement with customer.


4. Design and Final planning finished by the creation of the Functional Specifications Document (FSD) - defines the 'with what and how' we present the system configuration. Apart from the choosing of the single devices and the software, the relevant technical regulations are fixed and the costs are calculated.
On special requirements regarding the Control Technology we offer a feasibility check by a software-simulation.


5. Design and Final planning agreement with customer.





Realization

The realization of a plant and the manufacturing of special equipment is usually assigned to specialist companies based on call for bids. We ensure the management and controlling and the final testing.

If microcontroller systems are used we can offer the customization of process communication and device controlling software for PC-Systems, stored-program controller and digital action controller.




Documentation

The design of our documentation also allows users without daily practice in reading gas or circuit layouts, to find the important information quick and easy. With the photo location it is very easy to find the position of a malfunctioning part to maintain or replace it.

The operation of computer controlled plants is easily done by visual control surfaces.
The software is self-declaring, so for the daily operation no manual is required.




Tip

Provit of our experience of more than 25 years and let us have a look at your planning. We reveal weak spots at a first glance and so you will avoid expensive conversions and ensure the punctual start-up and a successful function.

Please do not hesitate to contact us at any time: Project inquiry



Fig.: Chief mechanician during a testing
of a new filter changer mechanic






Fig.: Signal connections of an experimental plant






Fig.: Pollutant gases pacing of an experimental plant






Fig.: Chemist during a start-up procedure
of a humidity pacing system
All content is subject to change without prior notice or subsequent information. Errors and omissions excepted/excluded, any liability excluded.
© 1996 - 2020 I S A P GERHARD SCHULZE AUTOMATION ENGINEERING All Rights Reserved.
I S A P is a registered trademark of Dipl.-Ing. (DE) Gerhard Schulze.
First registration 10/10/96 by German Patent and Trade Mark Office.
Last update: 17 September 2020