I S A P GERHARD SCHULZE AUTOMATION ENGINEERING
CONSULTING · PLANNING · DEVELOPMENT · PROJECT MANAGEMENT
Sustainable technical solutions for human and nature by current state-of-the-art technology,
operation cost-cutting, maintenance- and eco-friendly by highly recyclable modular design.
Partner for research and industry since 1989 and up to now with users, direct customers or
distribution & support partners in the following countries of the European Economic Area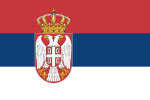 Visitors with responsible head quarter or branch located outside of the
European Economic Area please use our website isap.com:

isap.com | isap.eu (DE) |

isap.eu (EN)




Home | Contact | Project inquiry | Legal Notice, Terms of Services, Privacy Statement | Support



Environmental Simulation Plants


We offer the Project Management and Development of application-oriented Environmental Simulation Plants as well as Pacing and Analytic Systems. These plants are needed for quality assurance of the running production (Industry) and for fundamental research (Science).

To minimize the operating expenses the plants are largely automated and low-maintenance. The essential plant parameters are temperature, humidity, useful or pollutant gas concentration, deposit and radiation. This parameters are controlled by regulating units, measuring elements and automatic control units of a process control system for constant or defined variable values to realize diurnal variations.

By the modular design of our process control systems (hardware and software), it is easy to modify the plants for changed requirements.

To ensure an optimized technical and economic solution, it is very important to have a good planning and an early communication between all project participants. Thus, if possible, our team (engineers, technicians and chemists) cooperates with the User already at the time of concluding the final requirements.

Due to the ISAP® 'modular design' and 'four screws - five minutes principles we ensure you a very maintenance-friendly plant with high availability and low running costs.

Our photo-illustrated documentations with precise workflows allow also employees with very basic technical skills to check the plant and allow you to focus on your real work.

With an ISAP® Remote Control Module you can verify and change the status of your plant at any time from any site via Internet or cell or smartphone with State-of-the-art IT Security.

Examples
Simulation Plant for Climate and Pollutant Gases Atmosphere (Science)

The simulation plant is designed for testing the relevance of chemically influenced corrosion of natural sandstones. In conditioned reactors (changing temperature and humidity) test-stones are exposed to defined concentrations of pollutant gases (SO2, NO2, NO, CO2) up to 10 times higher than the normal smog situation. After a defined exposing time, the stones are subjected to a chemical analysis.

The controlling is a multi-computer process system. The plant components are connected to the process computer, which communicates with the service computer. On the service computer the User builds the functional structures, sets the desired values and sets and evaluates the data recording.

The pacing of the pollutant gases is a mass-flow controller. The measuring of the gas concentrations and of the humidity is ultraviolet-fluorescence, chemiluminescence and non-dispersive infra-red analyzers.


Commission:
Planning and implementation of a pollutant-gas-pacing- and humidity-pacing-system with multi-computer process control, documentation and start-up procedure.

Fig.: Hot-cold-chamber with humidity and pollutant gases pacing / process computer / measuring data on the operational computer
Pollutant Gases Pacing and Analytic System of a Simulation Plant for microbiologically influenced Corrosion (Science)

The simulation plant is designed for testing the microbiologically influenced corrosion of natural sandstones. In a two-chamber cabinet the stones are exposed to exactly equal concentrations of pollutant gases, temperatures and high humidity. In one chamber the solely chemically influenced corrosion is tested in the other chamber the stones are additionally exposed to nitrifying bacteria.

The plant operates fully automated, even during longer periods. The User operates the system from one visual display unit where all relevant parameters are shown in real-time. The service is vastly reduced by changing the desired values, set the calibration modes and the evaluation of the data recordings.

The controlling of the pollutant gas concentrations is realized by a process computer. The plant devices are connected to the process computer with analogue and digital I/O-cards. The feasibility of a gas concentration controlling has been tested in the pre-planning. The control loops are built with software controller, mass-flow controller as final control elements, chemical luminance- and flame-photometer analyzers as measuring means.

Beside the precision regulation of the pollutant gas concentrations at high humidities, with this plant for the first time an automatically cycled switching between pacing and regulating of the pollutant gas concentrations in both chambers could be realized, so that only one measuring element (analyzer) for each gas was necessary.


Commission:
Preliminary planning, final planning, implementation of a pollutant gases pacing and analytic system with multi-computer process control, documentation and start-up procedure.

Fig.: Main rack with process computer / pollutant gases pacing and zero-air conditioning / mass-flow controller / visual display unit
(Please click on the figure for full size view)
Pacing Station for Oxygen Enhancement (Industry)

The oxygen pacing is realized by a digital flow cascade action controller with separate measure and final control elements. The pacing desired value can be set at the digital controller or in the control room. Because of the low pacing rate (0.02 - 0.2 lb/h) and because of the variable counter-pressure (174 - 435 psi), before the build-up of the plant we worked out a feasibility study by software-simulation with using the theoretical transfer functions of the single control loop elements.


Commission:
Planning and realization of a power supply equipment, a signal transformer unit, programming and implementation of a digital controller, process analysis and optimization of the controller parameter, documentation and start-up procedure.

Fig.: Oxygen pacing station
Tip

Benefit from our experience of more than 25 years and let us have a look at your planning. We reveal weak spots at a first glance and so you will avoid expensive conversions and ensure the punctual start-up and a successful function.

Please do not hesitate to contact us at any time: Project inquiry
back to top
Project Management/Development of application-oriented Plants and Devices
All content is subject to change without prior notice or subsequent information. Errors and omissions excepted/excluded, any liability excluded.
© 1996 - 2020 I S A P GERHARD SCHULZE AUTOMATION ENGINEERING All Rights Reserved.
I S A P is a registered trademark of Dipl.-Ing. (DE) Gerhard Schulze.
First registration 10/10/96 by German Patent and Trade Mark Office.
Last update: 17 September 2020